Complete Nutrition.
When it comes to convenience, nutrition, and taste, you get it all with the Isagenix IsaLean shake. One of the foundational products of the Isagenix product line, Isagenix has packed flavor, nutrition, and science into this super-food meal replacement.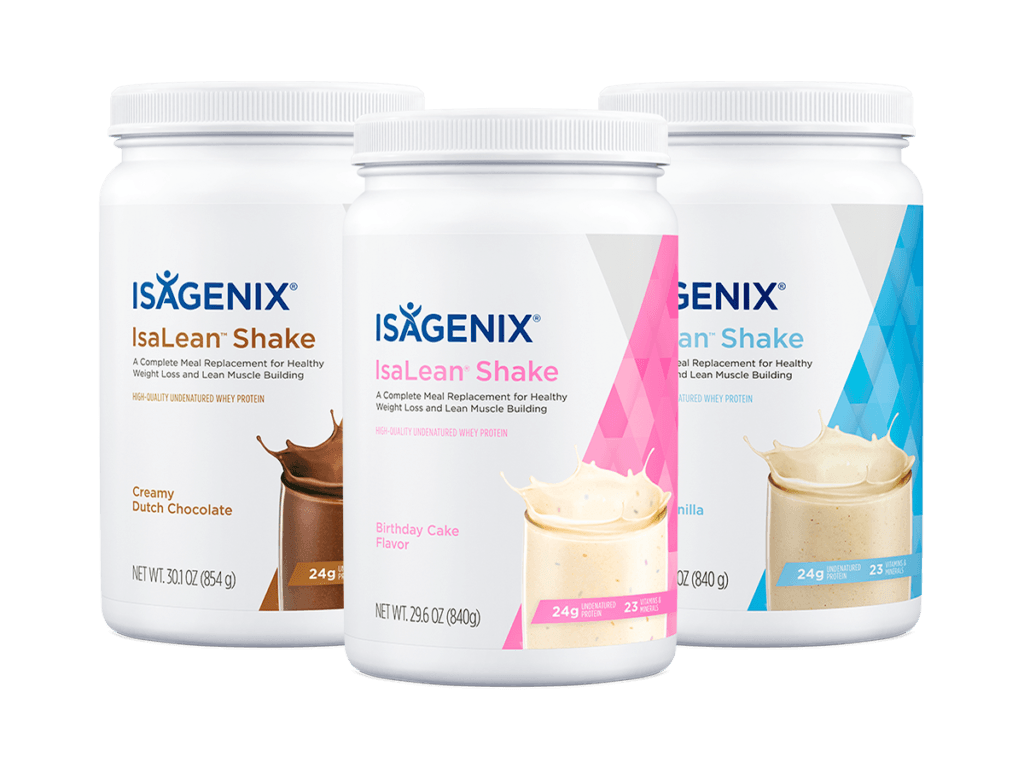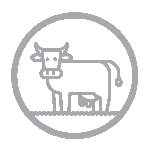 Grass Fed Whey

Using whey from grass fed cows provides you with the highest quality whey for the best results

8 grams of filling fibre

Providing you with a good serving of fibre to aid digestion, keep you regular, and help you feel full longer.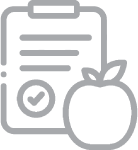 Packed with nutrition

With 24 grams of protein and 23 vitamins and minerals you know your body is getting what it needs
Mega Meal. Super Food.
Scientifically formulated to support healthy weight loss, lean muscle building, and a better lifestyle. It contains the precise balance of protein, fat, and carbohydrates that your body needs. It is also packed with the vitamins and minerals your body needs to perform at its best.
In addition to its awesome nutrition, the Isagenix IsaLean shake has a flavor for everyone. You can choose from:
Creamy dutch chocolate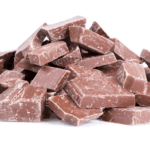 Creamy french vanilla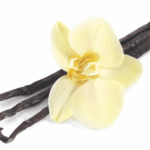 Strawberry cream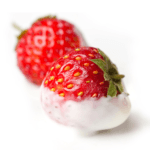 Chocolate mint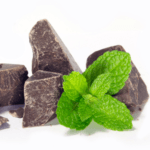 Birthday cake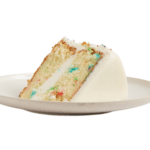 You can order your Isagenix IsaLean shake in either canisters or convenient individual serving packets.
Order Your Isagenix IsaLean Shake Online Today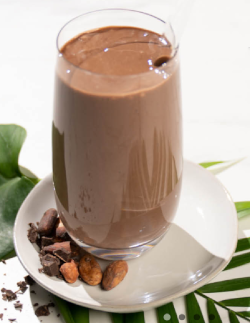 Lowest Prices
30-Day Product Money Back Guarantee
Fast Shipping
Secure Payment Processing
Click Here To Order!
---
There are a lot of "shakes" out there.
There are good ones and some not-so-good ones.
But we aren't here to judge – just share the truth about ours and why hundreds of thousands of people consider them to be an essential tool for life-long wellness.
A nutritious balanced meal replacement clinically shown to promote effective healthy weight loss while helping to maintain muscle
24g of quality protein
Energy fueling carbohydrates
Essential fats
Vitamins and minerals
It provides maximum nutrition in 240 calories.
Because Isagenix doesn't cut corners when it comes to quality our Myo-IsaLean complex features undenatured whey protein and milk protein concentrate sourced from pasture raised cows. They are never treated with hormones or routine antibiotics.
Good fats and fiber will keep you full and satisfied.
Plus – the amount of sugar in each serving is as much as you would get eating half an apple – just enough to give your body the energy it needs.
With every serving, you will also be getting:
active enzymes to ease digestion and support absorption
trace minerals and vitamins
and natural ingredients with no artificial colors, flavors, or sweeteners
We've got it down when it comes to convenience, nutrient density, and price – it's just $3 per shake.
Don't get us wrong – we still love our whole foods and you can definitely still enjoy meals while using Isagenix.
Most people looking to lose weight start out having one balanced meal per day and replacing two other meals with a shake. Some people are just looking for a balanced meal option and have one shake per day.
Remember – you can get creative with the shakes too. We have phenomenal recipes for:
Isalean pancakes
Smoothie bowls
And protein balls
Also, be sure to check out our plant based IsaLean shakes featuring dairy free pea and brown rice protein.
We aren't here to judge. Just have a shake and let your body tell you how it feels.
Add IsaLean shake to your daily routine to experience results you can't get anywhere else.