Packed with clean active ingredients, Isagenix AMPED Nitro is designed to deliver better performance and more intense training. Made with key nutrients that are proven to help ramp up your workouts and deliver better results.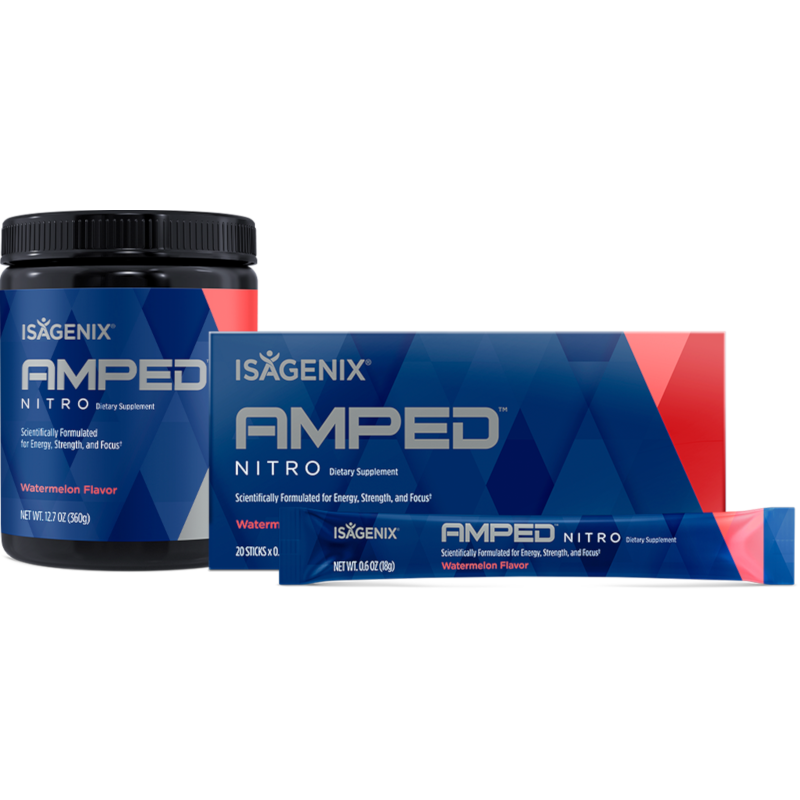 Boost energy

Made with 100 milliggrams of naturally sourced cafein from green tea, and beta-alanine to help reduce fatigue

Work harder

Contains creatine to energize muscles so you can work harder and recover better

Increase mental focus

Hit your target with nitrosigine and L-citrulline which help increase blood flow during exercise and boost mental focus
---
What's Inside?
Contains a combination of ingredients specifically designed to help give your workouts a boost, including:
Caffeine – to help enhance physical performance and boost energy
Nitrosigine and L-citrulline – a combination that is proven to help increase blood flow during exercise and boost mental focus
Creatine – energizes muscles to work harder and recover better
Beta-alanine – improve exercise performance, decrease lactic acid buildup, and help reduce fatigue
Taurine – helps decrease exercise related muscle damage and oxidative stress
Order Isagenix AMPED Nitro Online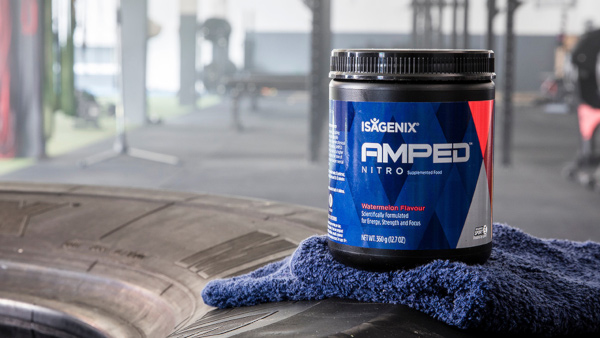 Lowest Prices
30-Day Product Money Back Guarantee
Fast Shipping
Secure Payment Processing
Click Here To Order
Learn More